Neck And Back Laser Therapy In Greensboro NC
"It's wonderful not to have such pain now. I'm able to move my neck and sleep through the night without headaches."

- Janice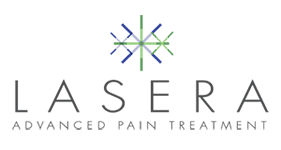 ---
SYMPTOM: NECK PAIN, EXTREME ARM PAIN AND HEADACHES
A pinched nerve. A pulled muscle. Arthritis. Bad ergonomics at your desk. Injury, degenerative disorders, poor posture. There are any number of reasons why you might be experiencing neck or shoulder pain—and laser therapy may be a viable solution for improving your symptoms.
---
NECK AND SHOULDER PAINS TREATABLE WITH FDA APPROVED LASER THERAPY IN Greensboro NC
Because the delicate nerves, muscles, ligaments, veins, and arteries of your neck and shoulder are so closely interconnected, strain in one area can cause pain in another. Your neck pain may cause you headaches; your pain in the shoulder may refer to your arm or fingers.
Low-level Laser Therapy Like Lasera™ can help manage acute or chronic pain, increase muscle strength, and improve range of motion.
Contact us online or give us a call today at (336) 299-3037 to learn more about whether laser therapy is a reasonable option for you.
OFFICE HOURS
---
Monday
8:00am - 6:00pm

---
Tuesday
8:00am - 6:00pm
---
Wednesday
8:00am - 5:30pm
---
Thursday
7:00am - 6:00pm
---
Friday
Closed
---
Saturday & Sunday
Closed
Pain and Laser Centers of North Carolina