Laser Therapy Benefits In Greensboro NC
Neuropathy Relief: Details And Video
Accelerated tissue repair and cell growth
Faster wound healing
Reduced fibrous tissue formation
Anti-inflammation
Analgesia
Improved vascular activity
Increased metabolic activity
Improved nerve function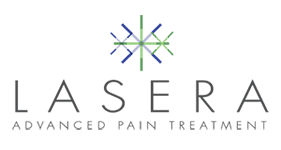 ---
LASERA (FEATURING K-LASER) PAIN MANAGEMENT RELIEF BENEFITS IN Greensboro NC
Lasera is ideal for patients of all ages who want a drug-free and non-invasive treatment option for pain. From grandparents to professional athletes, Pain and Laser Centers of North Carolina offer individualized treatment plans to accelerate healing and reduce pain.
Laser Therapy works by stimulating the production of cellular energy in damaged cells and by enhancing the cell membrane permeability. This promotes the speed and the quality of healing enhances the exchange of nutrients and wastes across the cell membrane and improves the elasticity of injured tissues. Laser therapy also modulates pain and reduces inflammation.
It can be used immediately on acute injuries, broken skin, and metal implants. Laser therapy enhances the rate and quality of healing of acute injuries and can help with the resolution of chronic complaints such as arthritis.
---
HOW LASER THERAPY WORKS: EXPLAINED
Laser therapy in Greensboro NC, Benefits Of K-Laser from Pain and Laser Centers of North Carolina.
"Laser therapy is being used in the very best health care clinics across the country, and by several professional sports teams, such as the New York Yankees. We are very pleased to offer the latest laser therapy technology to our patients with Lasera."

-Dr. Aaron Williams
To make an appointment for Lasera treatment call Pain and Laser Centers of North Carolina at (336) 299-3037. Pain and Laser Centers of North Carolina is located at 3831 W Market St Greensboro, NC 27407.
Dr. Williams is currently accepting new patients, and the staff of Pain and Laser Centers of North Carolina, PLLC is willing to answer your questions on Lasera therapy.
OFFICE HOURS
---
Monday
8:00am - 6:00pm

---
Tuesday
8:00am - 6:00pm
---
Wednesday
8:00am - 5:30pm
---
Thursday
7:00am - 6:00pm
---
Friday
Closed
---
Saturday & Sunday
Closed
Pain and Laser Centers of North Carolina