Laser Therapy In Greensboro NC
K-Laser Class 4 Laser Therapy
Cold laser treatments include:
---
how can a laser help ease the pain?
We know it sounds a little far-fetched: how can a laser help ease the pain? A laser's just a beam of light! Low-level lasers operate at wavelengths that interact with cells to—among other things—stimulate blood flow, release endorphins, reduce inflammation, and improve nerve function. And they do it without damaging or heating soft tissue, which is why it's often known as Cold Laser Therapy in Greensboro NC.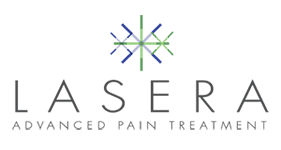 ---
Lasera, featuring the K-Laser, is a revolutionary treatment protocol developed by Dr. Aaron Williams, DC. This state-of-the-art laser therapy uses specific wavelengths of light to deeply penetrate areas of the body. The purpose of this type of therapy is to reduce pain, improve healing time, increase circulation, and decrease swelling.
---
LASER THERAPY - PAIN-FREE, FDA APPROVED IN Greensboro NC
Although laser therapy was developed in the 1960s, it was just approved by the FDA in 2002. Since its approval, laser therapy has been used across the country including on professional sports teams. As a matter of fact, the New York Yankees have made it an important part of their training table.
We're the only laser therapy clinic in Greensboro using the revolutionary Lasera technology, developed by our own Dr. Aaron Williams. This state-of-the-art, non-invasive therapy is ideal for treating acute or chronic pain from illness or injury and has been used to manage the effects of tendinopathy, rheumatoid arthritis, neck or back pain, herniated discs, contusions, neuropathy, and more.
---
LASER TREATMENT IN THE BIG LEAGUES
See how Steve Donohue, Assistant Athletic Trainer of the New York Yankees uses laser therapy to treat player injuries.
OFFICE HOURS
---
Monday
8:00am - 6:00pm

---
Tuesday
8:00am - 6:00pm
---
Wednesday
8:00am - 5:30pm
---
Thursday
7:00am - 6:00pm
---
Friday
Closed
---
Saturday & Sunday
Closed
Pain and Laser Centers of North Carolina