Knee And Joint Laser Therapy In Greensboro NC
Foot And Knee Pain - Treated With Laser
Pain In Leg - Difficulty Walking
Judith over the course of 1.5 years has seen medical doctors, spent 2 months doing physical therapy, visited a sports doctor, and was placed on muscle relaxers only to be left with continued pain in her right leg and difficulty walking. After being properly diagnosed with her chronic pain in Greensboro NC, she is nearly pain-free and "thrilled that she's better."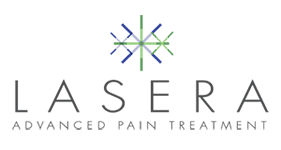 ---
SYMPTOM: PAIN IN LEG AND DIFFICULTY WALKING
Your knees are an extraordinary feat of engineering. The largest joints in the human body, your knees bear the brunt of your weight and motion, absorbing the shock of every step. And yet, whether through illness, injury, or years of use, knees and other joints can come to be frustrating sources of pain.
---
KNEE AND JOINT PAINS TREATABLE WITH FDA-APPROVED LASER THERAPY IN Greensboro NC
Surgery doesn't have to be your first or only treatment option. Knee and joint laser therapy can reduce pain and inflammation, and even measurably improve circulation, in and around your joints. Painless and non-invasive, Lasera™ can help manage the effects of conditions like osteoarthritis, tendinitis, obesity, injury, or simple wear and tear.
Contact us online or give us a call today at (336) 299-3037, and we'll be happy to set up a consultation for knee and joint laser therapy!
OFFICE HOURS
---
Monday
8:00am - 6:00pm

---
Tuesday
8:00am - 6:00pm
---
Wednesday
8:00am - 5:30pm
---
Thursday
7:00am - 6:00pm
---
Friday
Closed
---
Saturday & Sunday
Closed
Pain and Laser Centers of North Carolina